Saturday, June 16, Noon – 2 PM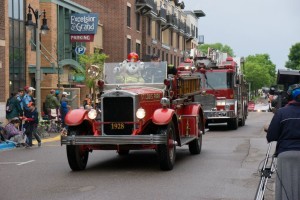 The signature event of Parktacular is the Grand Day Parade. The parade became a staple of summer in St. Louis Park even before the celebration was named Parktacular. Year after year, curbs are covered with blankets and boulevards are lined with chairs to watch. The Grand Day Parade takes place rain or shine and is one of Parktacular's most popular events.
The Parktacular Parade Committee would like to invite your company or organization to participate in this year's Grand Day Parade. Come join in the fun with the bands, Ambassador's floats, and local groups as we march/walk/drive through lovely St. Louis Park.  Businesses/Political Candidates pay $100 to participate. Non-profits and civic organizations can participate in the parade for FREE!  Please complete the parade application no later than May 30th (earlier is recommended). This will assist us with the staging process and cable television coverage.  Line-up is at 10 am on June 16, more information will be sent the first week in June.
Parade Route
40th & Joppa to the Rec Center, 3700 Monterey Drive
Parade takes place rain or shine